Our Values
Grit
Every climber understands solving problems takes preparation, passion, and perseverance.
Compassion
Reaching any summit requires a team effort and community support.
Accountability
A reputation of dependability is built on every individual experience.
Our Mission
Connect climbers. It really is that simple.
Our Vision
A community every climber calls home.
RockBase Team
The RockBase team is a unique fusion between rock climbers and tech enthusiasts. We believe everyone deserves a seamless experience with technology. We leverage technology to support individual growth, sustain connectivity, and be an anchor for climbers worldwide.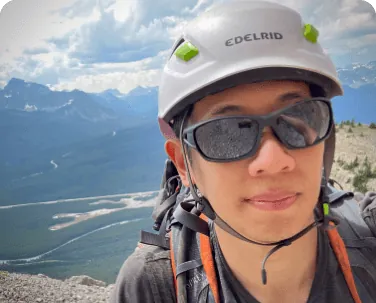 See yourself as a member of the RockBase team?
The RockBase team is climber driven, community focused, and passionate about technology! If you share our vision of a connected climbing community, we are excited to have you join us on the journey!

Ready for a career that combines your climbing passion and unique skills, but don't see a role for you? Send us your resume along with a short statement on why connecting climbers is a problem you are uniquely positioned to attempt!
Current job openings:
We do not have any opportunities right now! Feel free to check back soon.
RockBase was also made possible by the talent and hard work of: