The RockBase team is a unique fusion between rock climbers and tech enthusiasts. We believe everyone deserves a seamless experience with technology. We leverage technology to support individual growth, sustain connectivity, and be an anchor for climbers worldwide.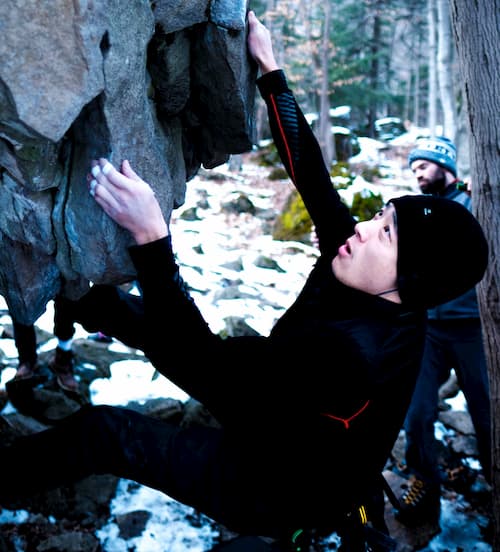 Kelsen Chau
Chief Visionary Officer
An avid recreational climber and outdoor enthusiast, Kelsen believes in technology as a support to human experience. Whether he is climbing, hiking, or travelling, Kelsen is safety, fun, and learning driven.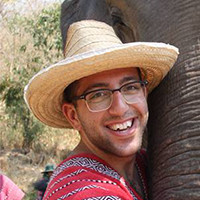 Alex Helwani
Chief Technology Officer
Alex has been coding since the age of 11. He is constantly diving into new technologies or honing his knowledge of mobile apps. His passion for clean code is only surpassed by his love for reading.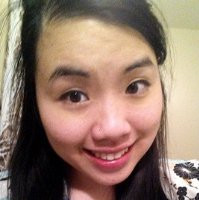 Anne Bui
Co-Founder
Anne brings a wealth of experience working on web and mobile apps. She believes that great products require great teams. Her spare time is spent hanging out with her cat or reading up on new technologies.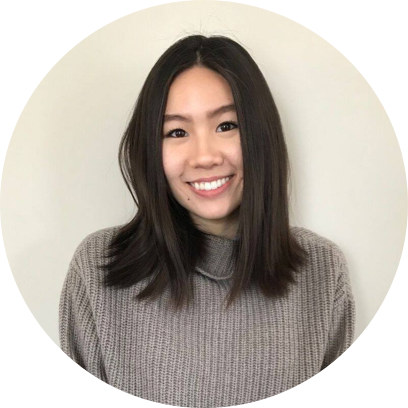 Melody Bach
Product Manager
Where the comfort zone ends are where Melody's adventures begin. As a polymath, she spends her time illustrating, web designing, managing products, or baking Oreo cheesecakes.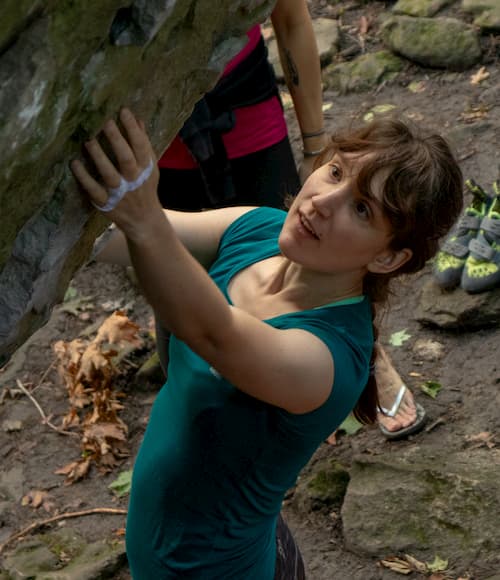 POLINA KABAKOVA
UX/UI Designer
An avid indoor climber, Polina's recent venture into outdoor bouldering has her hooked. She is excited to combine her passion, keen eye for design, and user research background towards providing climbers with the quality mobile experience they deserve.